Career Opportunities
At 360 Marketing we value your experience, your commitment to teamwork, and a your willingness to take on challenges that keep our customer projects moving forward. Because we realize that our clients' success, is our success.
We also value family, individuality, and flexibility in the workplace. In today's everchanging workplace and living in a world with constant challenges, we recognize that the regular 9-5 job may not be for you.
That's why our team is made up of a variety of folks, in a variety of situations, that value excellent work and a commitment to getting the job done. Whether you are full-time, part-time, or an independent contractor, we have opportunities that allow you to thrive.
If this sounds good to you, then check out a few of our current opportunities below.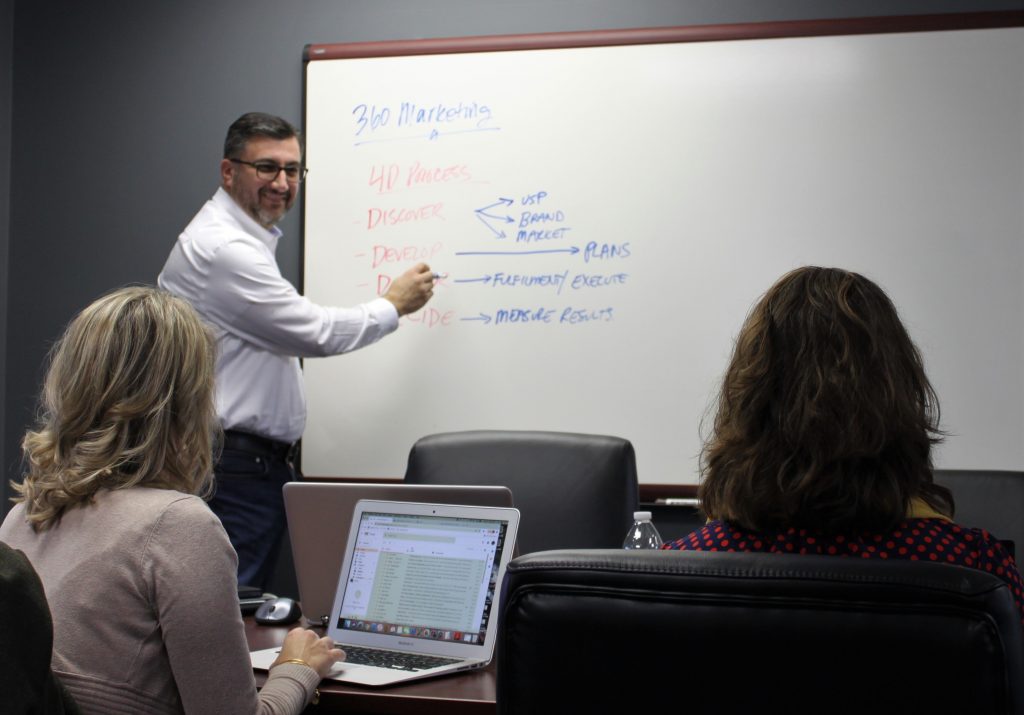 Social Media Coordinator
The Social Media Coordinator has several duties and responsibilities associated with researching and creating informed campaigns that appeal to a specific target, including:
Understanding KPI's and defining them specifically for social media
Collaborating with designers or copywriters to provide attractive and informative campaigns
Monitoring all social media content
Tracking the performance of the campaign
Keeping up with technologies used in social media
Using social media marketing tools
Tracking customer engagement and SEO to optimize campaign content
Account Manager
The Account Manager is responsible for making sure client and customer needs are being met and understood by each department in the company. Their duties include handling client projects, working to find solutions to any client issues, and managing other resources to ensure clients are experiencing a positive client-company relationship.
Their main responsibility is to make sure a company's customers are happy, and some of their specific daily duties include:
Communicating with clients to ensure projects are being managed on time and are successful
Building strong client relationships to maintain current business and work with them to develop new projects and opportunities
Collaborating with various internal and external resources to ensure that they fulfill all customer requests
Resolving complaints and keeping track of all processes that pertain to the client's requests
Content Developer
The Content Developer creates information, content, and stories for various marketing platforms.
Job duties include the development and editing of articles, blogs, ad copy, literature, presentations, press releases, success stories, social media posts, etc. A content developer may also create graphics, use photos, and work on web page layout. Qualifications for a content developer include strong writing skills and familiarity with web development software.
Content Developer will work directly with clients and internal and external resources to accomplish project goals.
We are always looking for quality individuals to join our team.
To submit your resume, email us at hello@360mktgllc.com or click the button below and attach your resume for consideration.