Strategic Business Planning
Most small and mid-sized privately businesses experience typical successes and challenges throughout their business life cycle. Most also reach a new level of maturity at some point in the evolution of their business, requiring a more strategic focus if the business is to reach new levels.
Why should an organization do strategic business planning?
Strategic business planning is the process by which an organization envisions its future and develops the necessary procedures and operations to achieve that future. There are many reasons for an organization to initiate a strategic planning process, including the following:
To give the organization better control over external forces.
To serve as a tool for decision making and resource allocation.
To bring everyone together in the organization and involve them in the planning process so they can take ownership of the execution of
the plan.
To develop a sense of trust and cohesion with all key stakeholders.
To raise awareness of current issues and challenges and the attention and effort required to overcome the barriers to success.
To create a document that provides a platform for business development and new cutting-edge product and service offerings.
To set the stage for the organization to make a "quantum leap" to a new level of client service, program development, and
organizational growth.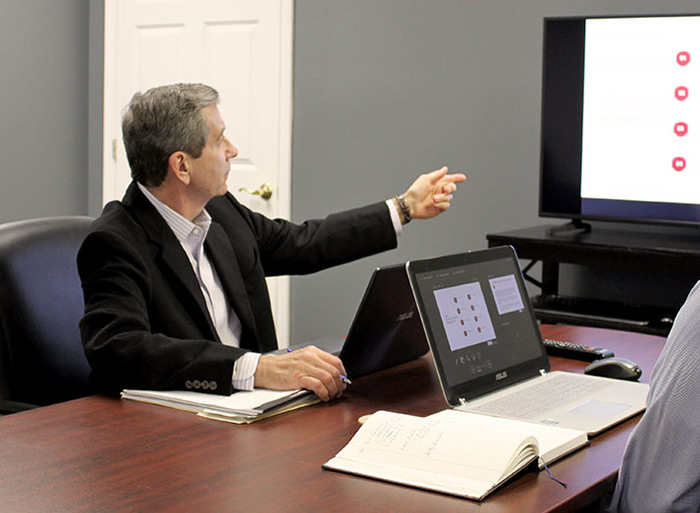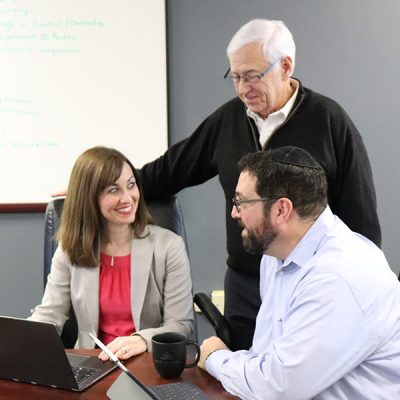 What is the difference between strategic planning and annual planning?
Annual planning has an operational focus and is concerned primarily with concrete goal setting and the scheduling of specific tasks to meet these goals. It does not usually concern itself with an analysis of the external environment or the fit between the organization and this environment.
Strategic planning gives explicit recognition to the organization's outside environment and places an emphasis on the organization's strategic advantage in meeting the contingencies in this environment. Although strategic planning also involves goal setting, it is broader in scope and much more comprehensive than operational planning.
What is the process for strategic business planning?
The basic steps of the strategic planning process include information gathering and analysis, identification of critical issues facing the organization, development of a strategic vision, mission review and revision, and the development of strategic goals and strategies.
Our process is a five-phase approach that follows a logical progression and allows for review and discussion to track progress and make adjustments, as needed. The deliverable at the completion of this process is a coherent Strategic Business Plan organized into Key Result Areas (KRAs) with objectives, strategies, and action initiatives and individuals or groups responsible for each.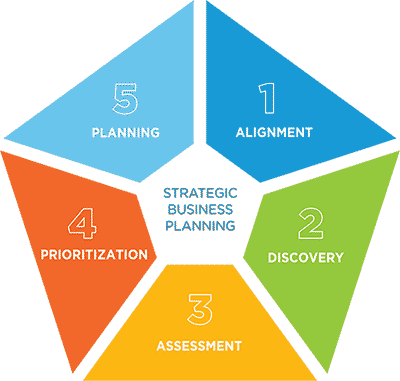 Contact us about our Strategic Business Planning process at (440) 544-5448
Don't Leave Your Future to Chance.
Tell us how we can help you with your Strategic Business Planning by filling out this form. Someone will get back to you shortly.